Raith is a leading precision technology solution provider for nanofabrication, electron beam lithography, focused ion beam fabrication, nanoengineering and reverse engineering applications.
Customers include universities and other organizations involved in various fields of nanotechnology research and materials science – as well as industrial and medium sized enterprises that use nanotechnology for specific product applications or produce compound semiconductors.

More information

Eulitha provides nano-patterning services and equipment for applications in photonics, electronics, optoelectronics, displays, biotechnology and other areas. Its proprietary PHABLE™ technology enables low-cost production of periodic structures over large-areas with a non-contact exposure system. Eulitha also offers solutions based on state-of-the-art e-beam and EUV-IL lithography technologies.

Alpha Plasma Asia develops and produces world-class, high quality plasma systems for surface activation, cleaning and coating to the semiconductor and compound industries. We specialized in providing low pressure Advanced Microwave Plasma Technologies to both the wafer fabrication and chip packaging industries.
We also provide dedicated systems for precise surface treatment and plasma polymerization to change surfaces from hydrophobic to hydrophilic and vice versa in other industries.
Our goal is to provide a ONE STOP plasma solution to our customers with improved process and not just precise equipment.

Exaddon - changing the future of micromanufacturing.
The cutting-edge additive micromanufacturing technology (µAM) of Exaddon produces minute metal objects in 3D, starting at a few micrometers in size up to several hundreds of micrometers. µAM offers an extensive range of solutions for additive micromanufacturing for research and industry.
CERES - Pinpoint-accurate 3D metal printing system in microscale
CERES is a stand-alone system that prints complex and pure metal objects at the micrometer scale with a submicrometer resolution. As a side function, it writes patterns with liquids and nanoparticles that can be made of different materials.
CERES System characteristics:
-100 x 70 x 60 total max. chamber space (in mm)
-Up to 200 µm/s process speed
-XY ± 250 nm & Z ± 5 nm positioning precision
-3D metal printing rate is up to 4 µm per second (process depending)
-Size range per object is 0.1µms to 1mm

The Nanomotor developed by Klocke Nanotechnik is a linear motor with a positioning stroke of up to some centimeter at atomic resolution and with the version only half of the size of a matchstick. This smallest and most precise drive available can be used in any kind of working environment : in UHV, magnetic fields, even inside of liquid Helium!
Besides components Klock Nanotechnik also offers complete systems as turnkey solutions: Micro Production Systems, Nanorobotics for SEM/TEM/FIB Equipments.

More information

Zoz Group headquartered at Wenden/Germany with representatives in 11 and subsidiaries in 6 countries manufactures and supplies Mechanical Process Engineering Equipment and manufactures and supplies with insofar own equipment Nanostructured Materials from powders, layers and bulk parts to magnetic filters, batteries, hydrogen-drives with H2 solid state absorber tanks incl. vehicles. Affiliated companies serve E- and E-H2-mobility, entertain a ZEV-Auto-Fleet, a public technology center, a student's dormitory, solar energy- fuelcell- and electrolyzing plants as well as aircraft operations. The core company Zoz GmbH (nanostructures and equipment) is listed in the German Hidden Champions (2013, IHK) and since 2016 is under permanent observation of the German Export Control (BaFa).

More information

SURFACE nanometrology develops and distributes nanometrology instrumentation with dedication to performance and quality. Sample characterization services are provided by the SURFACE Nanolab. Both products and services are oriented on the satisfaction of the customer.
SURFACE systems+technology GmbH & Co. KG provides PLD and UHV technology that is known for its innovative design and for the highest engineering standards. The PLD-Workstation and the Laser Star Laser MBE cluster systems by SURFACE systems+technology GmbH & Co. KG have set benchmarks in the thin film science community.

R-DEC Co., Ltd. was established on June 1, 1988 for the purpose of distributing ultra high vacuum (UHV) equipment, physical and chemical analytical instruments,and related peripheral products.

More information

NOVOCONTROL ---Leader in Innovation for Dielectric and Impedance Spectroscopy
NOVOCONTROL develops and manufactures advanced electronic instrumentation both for dielectric and impedance measurements and temperature control. Key products are the analyzer types ALPHA and BETA, the temperature control systems QUATRO, NOVOCOOL and NOVOTHERM, the data acquisition and evaluation software WinDETA and WinFIT.
NOVOCONTROL has become a technology provider for scientific and industrial researchers and can offer a full range of broadband dielectric and impedance spectrometers for material science and research.

More information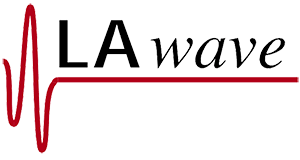 The laser-acoustic measurement technology LAwave® allows fast and non-destructive measurement of mechanical properties of coatings and surfaces, using surface acoustic wave spectroscopy.
The effective Young's Modulus is one of the important mechanical properties and can be measured for coating from a few nanometers up to one millimeter. The Youngs's Modulus also holds information on microstructure, texture, pores , cracks, hardening and damage layers. Typical measurement application are Young's Modulus and coating thickness for CVD and PVD coatings, also hardness measurement of DLC, damage layer depth in silicon wafer processing, pores, cracks and textures in thermal sprayed coatings, laser classing and additive manufacturing. The custom build measurement systems are used in R&D, quality control and academic environment.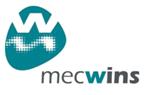 Mecwins was established in 2008 with the purpose of developing a proprietary technology for nanomechanical sensing. In 2009 Mecwins obtained the exclusive license of three patents from the Institute of Microelectronics of Madrid (IMM -CSIC).
Mecwins was founded by Dr. Javier Tamayo, Dr. Montserrat Calleja and Dr. Johann Mertens.
Mecwins team, composed of physicist, chemists, biologists and engineers, benefits from direct know-how through the relocation of scientists and executives with international experience.
Mecwins is continuously investing in R&D to provide new nanotechnological solutions. Our close cooperation with universities and research institutes in several projects ensures innovative products and cutting edge know-how.

nano analytik GmbH is deliverer of an innovative Atomic Force Microscopy (AFM- systems based on piezoresistive and selbst-actuating cantilever (so called active cantilevers). The nano analytik AFMs are the fastest nano characterization/imaging system on the market. With its "all piezoresistive", ultra-high speed developments the nano analytik GmbH systems represent the next generation AFM technology. nano analytik GmbH developed the new advanced nanoMETRONOM and autoMET atomic force microscopy systems (AFM) and AFMinSEM operating in various scanning probe microscopy (SPM) modes.
nano analytik is delivering the broadest possible applications of different Scanning Probe Technologies starting from fast AFM imaging, AFMinSEM, single atom manipulation for Qbits, single-atom electronics and giving completely new solutions for Field-Emission based Scanning Probe Lithography sub-5nm-devices. Novel Cantilever solutions of nano analytik, equipped with single crystal Diamond are promising alternatives in various aspects of high speed AFM-imaging and Field-Emission Scanning Probe lithography.

KELLER-ITS, a division of KELLER HCW GmbH which is a traditional company with a more than 100 year-old history, is as well a producer of instruments as of process and automation techniques from measurement issues to process automation. As an industrial measurement producer, Keller has attached great quality and accuracy of their temperature measurement products: Portable pyrometers, Stationary pyrometers and accessories for measuring and mounting.

More information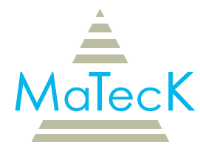 The company MaTecK is a leading producer and supplier of innovative research materials. MaTecK was founded in 1993 and is located in Juelich, Germany.
With the help of competent staff and specialists of the various fields metallic single crystals, oxidic single crystals, substrate single crystals and bicrystals for superconductivity, substrate single crystals for III-V nitrides, highest purity materials in form of wires, foils, powders, etc., sputter targets, semiconductor single crystals and optical crystals are produced and supplied.

Technology company with high innovative power
Our core business is the development and production of nanoimprint tools, injection moulds, precision components and stencils with functional micro- and nanostructured surfaces. Since the company was founded in 2005 it has consistently established its universally unique technology platform in the fields of microstructuring, nanostructuring, electroforming and nanoimprint.
Temicon's innovative products have found their way into numerous areas of application: daylight management, LED and OLED lighting, display technology, solar technology, medical engineering, environmental engineering and many more.
We use lithographic methods, thin-film technologies and electroforming for the production of our micro- and nanostructures – with special focus on extensive patterning. temicon's production takes place in excellently equipped laboratory and cleanroom facilities at our sites in Dortmund (core area: UV- and E-Beam Lithography, Nanoimprint and Electroforming) and Freiburg (Laser Interference Lithography of the brand holotools). Worldwide we are the only manufacturer that is able to create a sub-wavelength-structured antireflective surface with a diagonal length of about 90cm using the quality requirements of a commercial production. That is just one example that proves temicon's global leading position in the field of microstructure technology.
temicon is a technology company with high innovative power and growth strength. We pursue high standards of excellence regarding quality, reliability and promptness. Our customers are our partners – in this highly innovative area we rely on establishing trusting partnerships and mutual success.

The Allresist GmbH offers a wide range of resists and process chemicals for all standard processes of photo- and e-beam lithography to manufacture electronic components. As independent and autonomous resist manufacturer, we develop, produce and distribute our own products. Being on the market since 1992, Allresist exploits its specific knowledge gained in 30 years of resist research and produces its products with highest quality.
Offering a broad range of products, the company is represented worldwide. In addition to our standard pro¬duct range, Allresist also manufactures customer-specific process-adapted products. Our flexible response to customer requests, combined with efficient production technologies, permits rapid product availability. This results in very short delivery times, small packing sizes of ¼ l and above, 30 ml test samples as well as an individual customer advisory service.